Getting a WAV or Wheelchair Accessible Vehicle will help you enjoy the convenience, new opportunities, and advantages such as improved quality of life and freedom. You can also use it as a long-term commitment and significant investment that will help you out throughout the process.
Still, it is challenging to make up your mind because you can find a wide array of potential options available on the market. In this article, we wish to talk about things you should consider when searching for the best wheelchair-accessible vehicle.
If your goal is to find a wheelchair accessible vehicle, you should visit a link we shared with you for additional information.
Let us start from the beginning.
Things to Consider When Choosing a Wheelchair-Accessible Vehicle
The main idea is finding the best and long-term option for your specific needs. However, you can find various seating positions, storage options, safety characteristics, and other factors that will create a difference and affect your lifestyle.
As you can see, we cannot say that one option will meet your specific requirements. That is why you should understand the common features you will get with WAVs before buying. You should answer a few questions that will help you throughout the process, including:
How often will you use it?
What are the dimensions of your wheelchair?
Who will drive the vehicle?
1. New or Used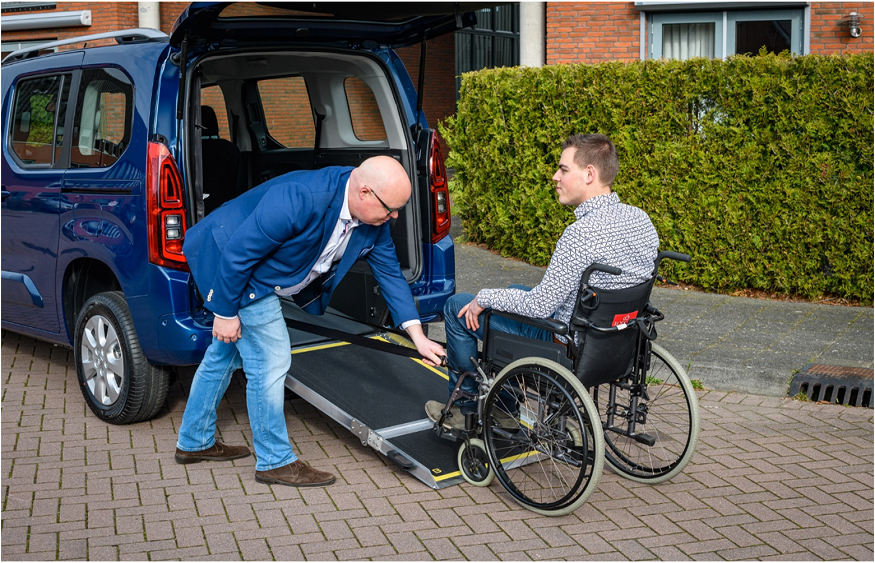 Buying a WAV comes with numerous perks and benefits. Still, in the same way as any car, you can choose used and new ones depending on your specific requirements. Buying a used model seems like a convenient and affordable option, especially if a particular model suits your requirements.
Still, we recommend you take it for a test drive and try a few common areas you would visit, including local parks, supermarkets, and households. That way, you will notice the options and features a specific vehicle has, which will provide you the thorough insight before buying.
2. Parking
Although you can find a wide array of disabled parking spots, it may be challenging to access specific spots, which is important to remember. For instance, columns and poles may affect your side entry vehicle, while other parked cars may block the rear entrance.
Therefore, you should check out the most common areas you will visit and parking spots you will use, including carport, household garage, street, and driveaway, which will help you determine the best entry point.
3. Safety
You must ensure that the van meets the UK safety standards, meaning it underwent extensive driving tests and engineering procedures. You should check out whether the vehicle comes overseas or in the area because outside regulations may not comply with local safety requirements, which is important to understand.
That is why you should learn more about the testing process in the UK, which will help you determine based on these factors.
4. Seat Position
One of the most important factors to determine is the area where you would like to sit. Some people would enjoy sitting next to a driver or up front, meaning watching the action. Others enjoy being in the back and relaxing without thinking about the road.
Everything depends on your preferences, but according to statistics, most active adults enjoy being up front, while aging parents and children are safer and happier in the back.
5. Ramps
You can choose either an electric or manual ramp, depending on the vehicle you wish to drive and whether the carer or driver will operate it, or you can do it yourself. In most cases, they come in two essential locations, at the side of the vehicle or the rear.
Everything depends on your preferences, and we can say that both choices are beneficial. You can also use lifts for significant or heavy wheelchairs, which is vital to remember.
Advantages of Getting Wheelchair Accessible Vehicle
1. Independence and Freedom
Most wheelchair users must wait for an eternity to enter Uber or an accessible taxi, which is both tedious and inconvenient. At the same time, public transportation is not a safe and effective way to reach a desired location.
If you are a wheelchair user, you can find models you can drive yourself, which will provide you with a more significant sense of freedom and independence. Finally, you do not have to wait for a carer or family member to take you somewhere you wish to go.
As a result, caregiver responsibilities will become more convenient than before because going to the local pharmacy or supermarket will be less tedious and time-consuming while also more accessible
2. Reduce Pain and Strain
Going in and out of a specific vehicle without accessibility features is strenuous and tiresome for both caregiver and passenger. Instead, you can take advantage of WAVs, which will offer you maximum security and comfort.
We have mentioned above that transferring a bulky wheelchair and user into a car without access is a painful, risky, and tiresome situation. On the other hand, you can ensure smooth transfers without any additional hassle.
Finally, you can avoid repetitive and unnecessary pressure on users' shoulders and wrists, which will provide you peace of mind.
3. Save Energy and Time
Even if you do not have a problem when transferring yourself in and out of the card, while your caregiver understands how to unpack and fold the wheelchair in a matter of seconds, it is still tedious and requires lots of energy and time. You should click here to learn everything about adapted cars for people with disabilities.
Finally, you will get a vehicle that features either lifts or ramps that will make your life more enjoyable and ensure you have enough energy to do other things. At the same time, you can avoid spending too much time on unnecessary situations.
It doesn't matter whether you wish to go because wheelchair accessible vehicles are ready to go, and you can start them in a matter of minutes.
4. Safer Than Regular Cars
You should know that wheelchair accessible vehicles feature the highest levels of safety due to standards and codes that must comply with regulations. They feature modifications that will suit your needs and ensure you can move inside and outside without additional issues.
The equipment will help you reduce the chances of injury, while the docking system is a way better alternative than manual restraint systems. It is a safe way for travels, which is vital to remember.